On Monday night, the world's most famous and beautiful rubbed shoulders at the annual Costume Institute Gala at the Metropolitan Museum of Art in New York. Belonging to the lowly ranks of the hoi polloi, I was very content to perve over the photos of the fantastic dresses the next day. Especially when the tickets for the ball were selling at $25, 000 a pop (whaaaa?!?) Without further ado, here's my six favourite dresses from the evening!
Karen Elson in Zac Posen
This look is just so beautiful on Karen. I reckon that this style of classic gown just can't be beaten on the red carpet. She looks princessy in the good way, à la Grace Kelly, and that pleated fabric looks buttery soft.
Beyoncé in Givenchy Couture and a Philip Treacy veil
All hail Queen Bey. A huge improvement on her look last year, this outfit is dramatic and cinematic but not too overblown. With the addition of the facial veil, I feel like this is a combo a fabulous Italian widow would happily espouse.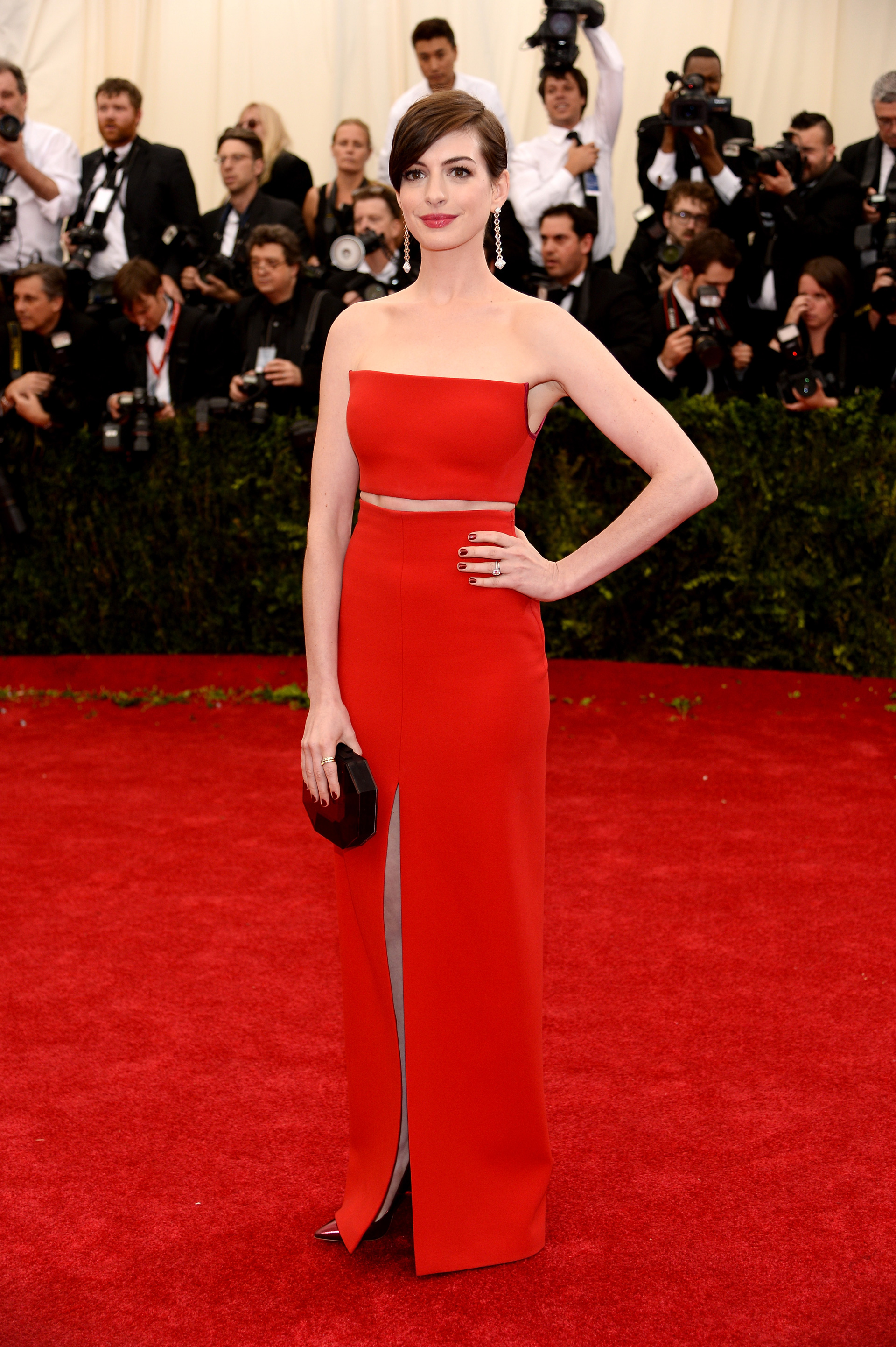 Anne Hathaway in Calvin Klein Collection
I adore this twist on the classic red evening dress! The cut under the arms and across the midriff is beautiful, and I especially love the slit up the front, which adds a little edge without veering into trashy territory. One of my dresses for the balls in May Week has a similar feature, and I'm hoping I can rock it as well as Anne does!
Blake Lively in Gucci Première
I had a serious girl crush on Blake when she played Serena in Gossip Girl (xoxo) and it appears that this slight obsession is enduring into my twenties. I can't get over how amazing she and Ryan Reynolds look together. With her curled blonde hair and red lips added to this bombshell dress, this is classic Hollywood glamour at its best.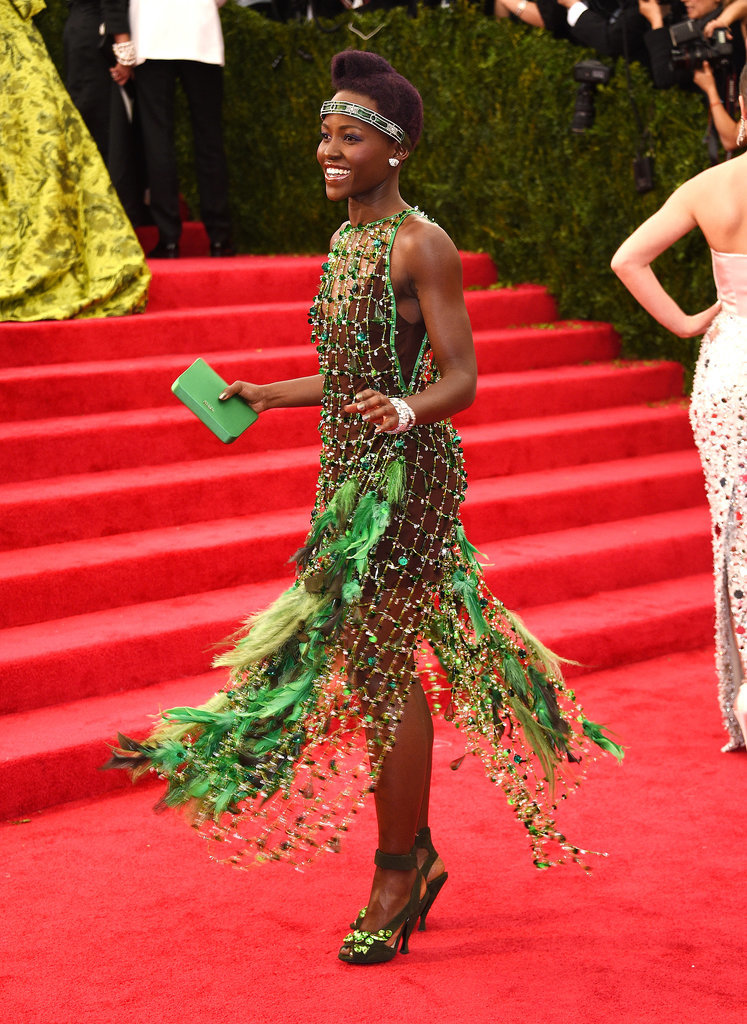 Lupita Nyong'o in Prada
Wondering how this dress has gone down among the fashion columns this week. I personally think that Lupita pulls it off with panache - the green really pops against her skin tone (love the matching detail on her shoes). Meanwhile, the dress itself is so fun and kinetic, like a carnivalesque flapper, and I'd say it suits her animated personality down to a tee.
Rachel McAdams in Ralph Lauren Collection
And lastly, sweet Rachel McAdams, who can do no wrong in my eyes. She's come so far since Mean Girls (still can't believe it's celebrated its 10th anniversary - this makes me officially old!) and I think that with this dress and her relaxed hair, McAdams is the epitome of understated elegance. Her gown is like a pale pink rose - not crying out for attention, but detailed and beautiful enough to make me pause to admire it.
The consensus from my picks? Three out of six nude coloured dresses, two cray-cray dramatic ones, and one daring red dress! Perhaps I need to invest in a nude ballgown for my next black-tie event...
What dresses were you lusting after from the Met Gala?